The dishes offered in our restaurant near Arabba

*good eating
Whether you are a guest at the Hotel or passing through, don't pass up the opportunity to try the dishes in our restaurant near Arabba, at Campolongo Pass. Discover the environments and delicacies that you can taste at the Laguscei.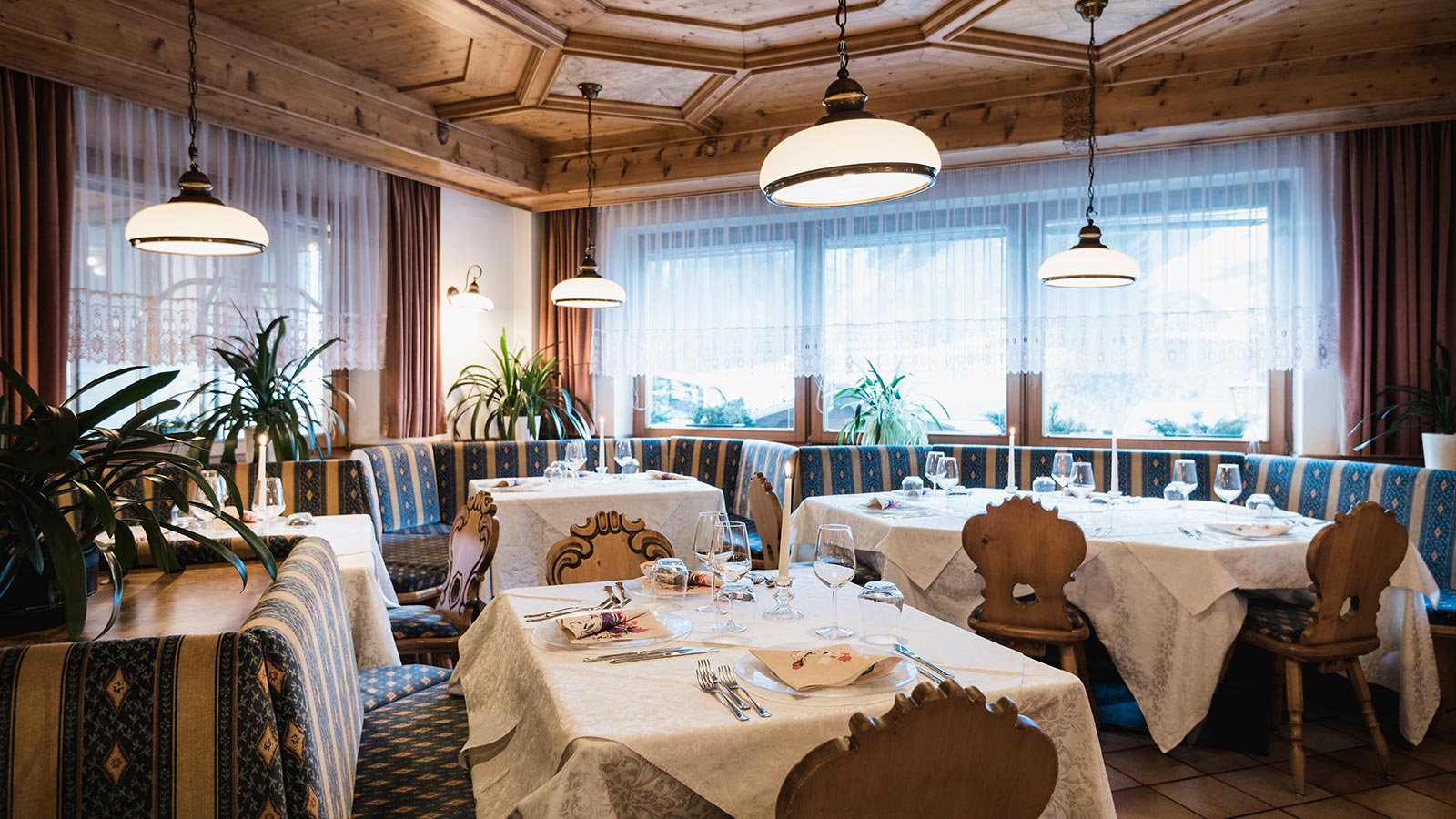 Room Silvia
We do not serve gourmet cuisine because we like the wholesomeness of local food. We serve traditional Ladin and Italian dishes that mirror our tradition. We serve smiles and warmth.
In our restaurant near Arabba, at Campolongo Pass, our delicious dishes include local venison with polenta, spinach casunziei with melted butter and smoked ricotta cheese, all types of Spätzle, flavourful barley soups with tircle, and tasty canederli made according to tradition. There are also other selected Italian and international dishes, in a menu planned weekly, especially for your stay.
To say nothing of breakfast, which is worth getting up for!
Just imagine yourself sitting in a room with carved wooden ceilings, elegant velvet fabrics, with a view of the Sella bathed in the colours of dawn and a buffet of hot pastries, sweet jams, cereals, yogurt, fresh fruit juice, cold cuts, and cheeses for all taste buds, eggs of all type, and much, much more!
Just relax and enjoy the pleasure of good food, which arrives leisurely and discreetly...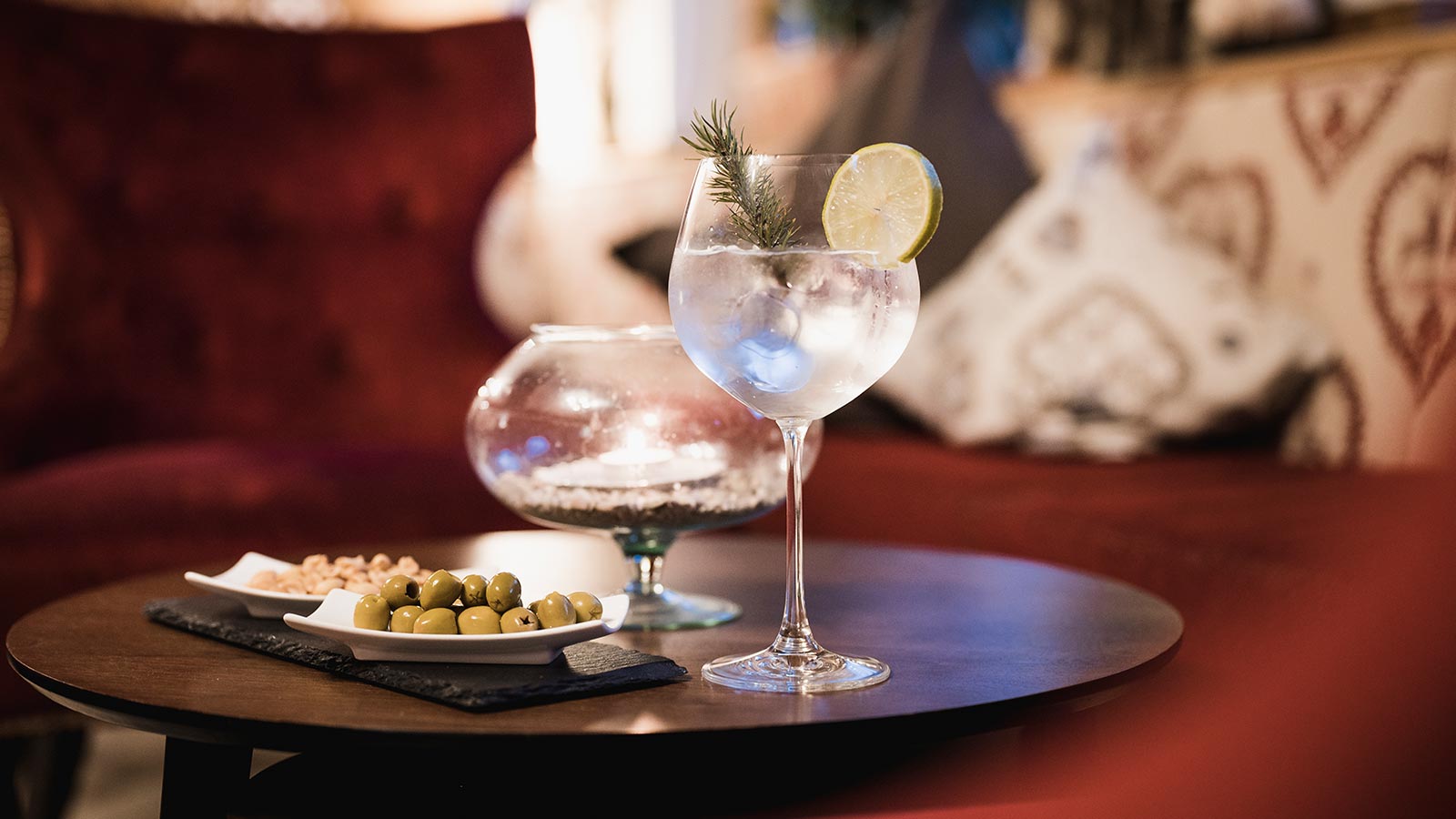 The Bar Rosso
The Bar Rosso opens its doors for togetherness. A congenial spot with a warm atmosphere. Experience the charm of the "Belle époque" with elegant armchairs, soft lights, warm candlelight, and music that lightens the spirit.
Steaming herbal teas and hot chocolate, fragrant native grappa, cool Dolomite beers, Bombardino cocktails piled high with cream, intoxicating Vin Brûlé, magnificent cocktails, interesting cakes, flat bread, and sandwiches to please everyone's tastes will be served happily at any hour, even on our splendid terrace, where the sun always shines.
Open every day from 07:30 until 23:00.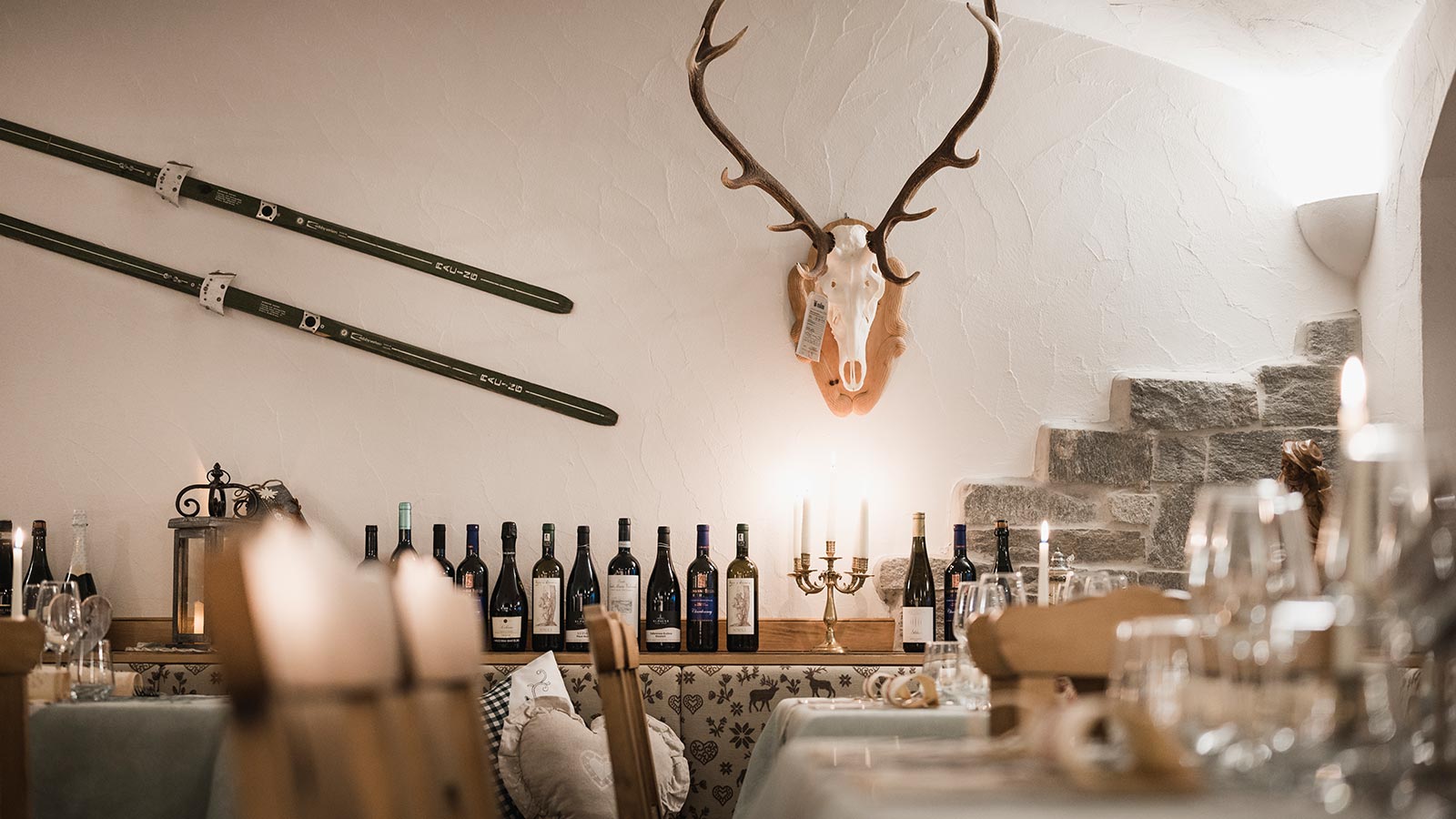 La Cantina del Cornuto- Restaurant and Pizzeria
Our Cantina is a casual place. High stools, the conventional wooden chairs, rocks and old stories, vaulted ceilings and rustic fabrics make up its character.
The atmosphere will be friendly and intimate.
We welcome you to our restaurant at Campolongo Pass with a smile and a local menu. Sipping our wine will make the wait for our good food delightful while our Chef, Adriano, creates the dish with simplicity and Ladin tradition.
Pizza? Luciano's pizza is legendary. The pizzeria is served only in winter, hot and crispy to the last bite, there's one to please everyone's taste buds! It's even better with a cold Dolomites Beer thoughtfully chosen for you.
To say nothing of our terrace, which is a whole other story. It is kissed by the sun, so March and the summer months are the stars.
Finally, we'll let you in on a little secret. When you're here, you are in a very advantageous location -- facing the ski slopes, with a terrace at the foot of the Sella, away from the chaos and hours of waiting. It's a luxury reserved for only a few… Let's keep it a secret!
We are also open to passers-by for both lunch and dinner.
Restaurant open in winter only
Lunch 12.00 – 14.00
Dinner 19.00 – 20.30
Pizzeria open in winter only
Lunch 12.00 – 15.00
Dinner 19.00 – 21.30